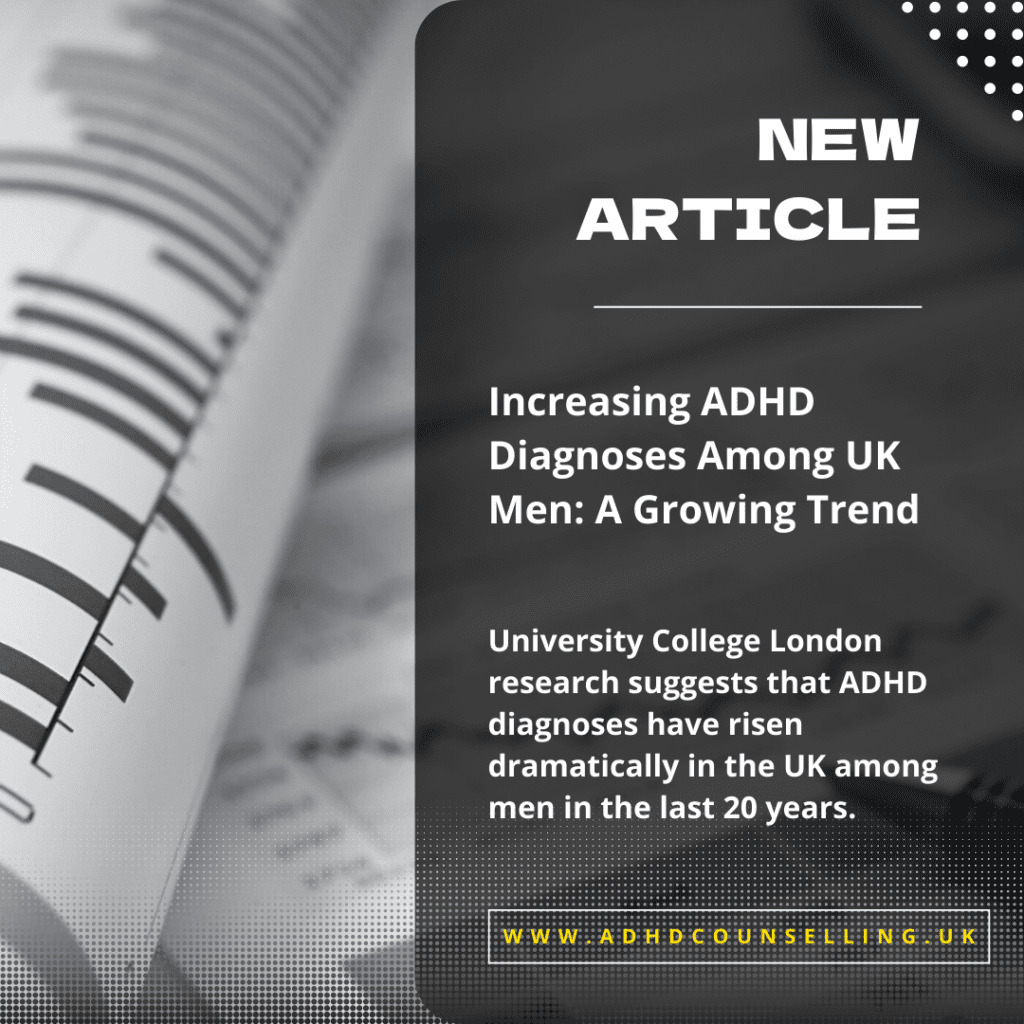 Recent research conducted at University College London reveals a significant surge in ADHD diagnoses in the UK over the past two decades, especially among men. ADHD, a condition characterized by symptoms such as impulsiveness, disorganization, poor time management skills, difficulty focusing, and restlessness, can have a profound impact on daily life.
The study, which analysed IQVIA Medical Research Data encompassing a population of seven million individuals aged three to 99 between 2000 and 2018, uncovered a substantial increase in ADHD diagnoses and prescriptions for medication, excluding children under five.
Among the findings, it was observed that ADHD diagnoses were more prevalent in children compared to adults, with a higher occurrence in boys and men than in girls and women. In absolute terms, the most significant increase was observed in children. For instance, in 2000, 1.4% of boys aged between 10 and 16 received an ADHD diagnosis, and 0.6% were prescribed ADHD medication. However, there was no significant rise in diagnoses among children under five.
In contrast, by 2018, the figures showed a notable increase, with 3.5% of children having an ADHD diagnosis, and 2.4% receiving medication. The most substantial relative increase in ADHD diagnoses was observed among adults, specifically men aged 18 to 29, experiencing a twenty-fold rise, while prescriptions surged fifty-fold.
Dr. Doug McKechnie, the lead author of the study from the UCL Institute of Epidemiology & Health Care, highlighted the growing trend of ADHD diagnoses and medication prescriptions by GPs. He speculated that the increasing recognition and diagnosis of ADHD might contribute to the rise, with more individuals being diagnosed for the first-time during adulthood. Dr. McKechnie emphasized the importance of adequate specialist services to address the growing demand for ADHD assessments and treatments, especially considering the reported long waiting lists on the NHS.
The research also revealed that ADHD diagnoses were twice as common in deprived areas compared to affluent areas, both among children and adults. This disparity suggests healthcare inequalities, as individuals in deprived areas may lack access to private healthcare and consequently experience undiagnosed and untreated symptoms of ADHD for more extended periods.
Dr. McKechnie stressed the need for improved frameworks and support for GPs in prescribing and monitoring ADHD medications, given the elevated frequency of prescriptions. He emphasized the importance of enabling prompt, safe, and effective care for patients as ADHD rates and awareness continue to rise, recognizing the existing demands on GPs' time.