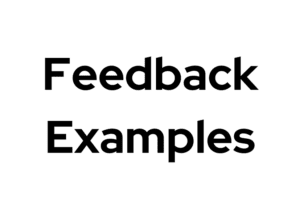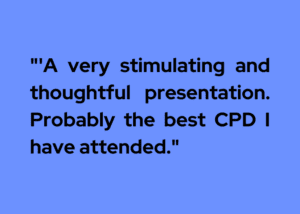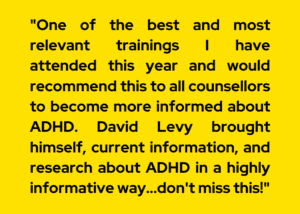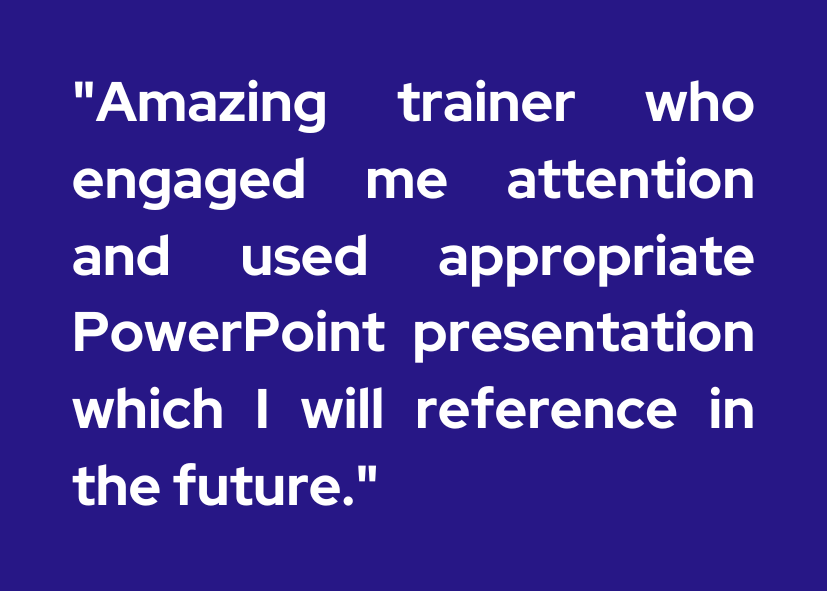 Please note: this is a holding page and will be updated.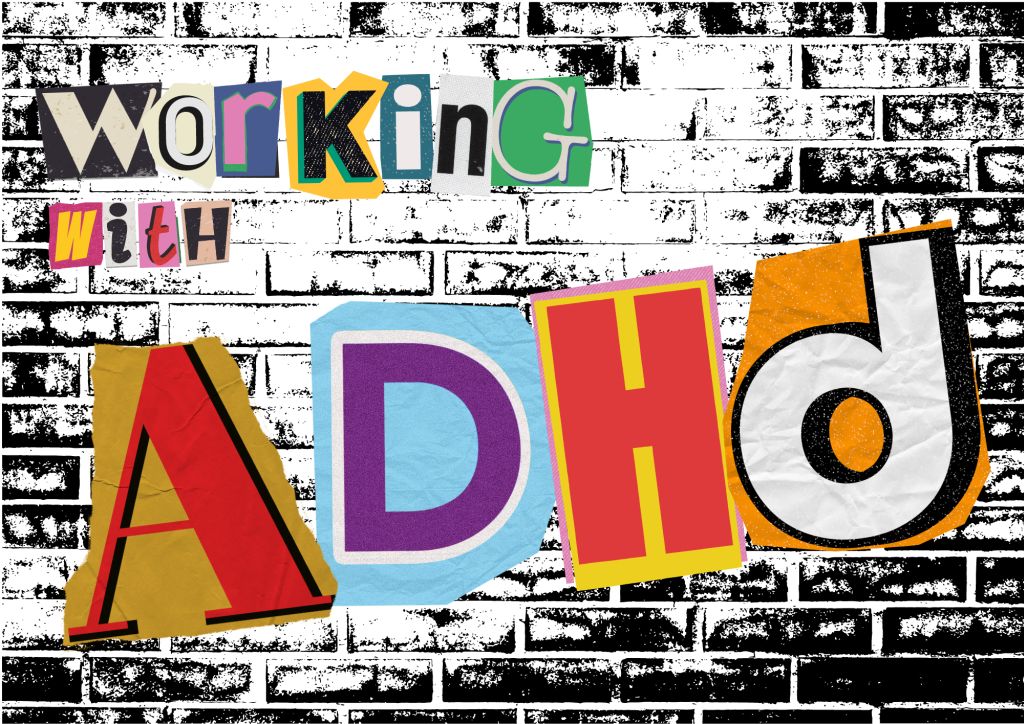 Training packages available for counsellors and trainee counsellors on a 1-2-1 basis, or group training (provided by Greenwood Events).
For individual training sessions, provided on a 1-2-1 or small group basis please enquire
Next open group session delivered via Greenwood Events. Tickets limited and available on Greenwood Events Website.
Some absolutely fantastic feedback from past ADHD workshops
"…paced very well, first class information, and well delivered"
"I was really touched by David's openness and sharing his own experience so candidly and I will never forget this. I feel I have so much more compassion and understanding about the sense of destruction but also hope to others with ADHD."
"Best slides I have ever seen. Well presented on slides."
"David was so knowledgeable and engaging that it was a pleasure to listen to him. I felt very engaged throughout."
"The outstanding breadth and depth of content was balanced by the engaging and approachable presenter. 5 stars."
"One of the best and most relevant trainings I have attended this year and would recommend this to all counsellors to become more informed about ADHD. David Levy brought himself, current information, and research about ADHD in a highly informative way…don't miss this!"
These events could sell three times over and still have a waiting list. Our next one is in March 2024 and tickets are already selling – early booking is advised.