---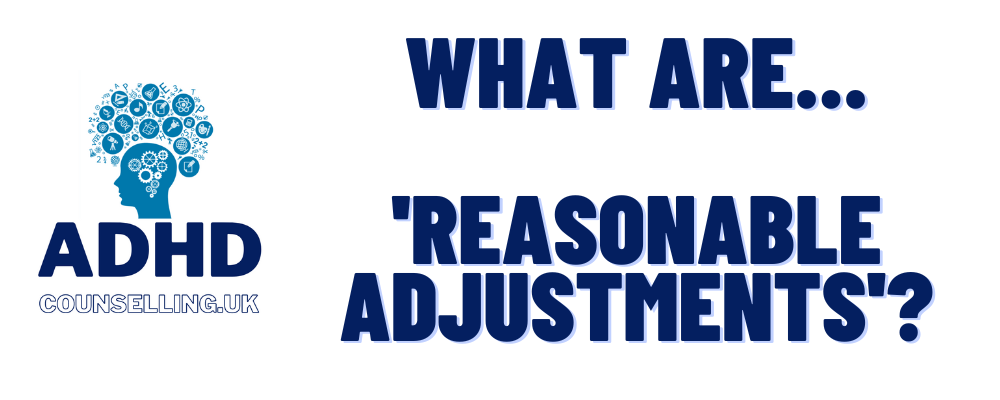 ---
The Equality Act 2010 defines disability as a "physical or mental impairment" which "has a substantial and long-term adverse effect… on the carrying out of day-to-day activities", and is designed to ensure those suffering with disabling conditions are not unfairly disadvantaged in the workplace.
Following the employment tribunal of Northumberland Tyne and Wear NHS Foundation Trust v Dr G in January 2013, (click for link to summary judgement) a legal precedent was set in regards to adjustments employers must make in order to accommodate ADHD employees. These adjustments, under UK law, must be concrete, timely, and not tied up in a consultation or assessment process.
In short, if you have ADHD and need to make changes to the way you work, you have a legal right to ask for changes which mean your disability doesn't affect your ability to do your job, and your employer have an obligation to act on those requests.
However, these adjustments must be practical, affordable, and not harmful to the health and safety of others.
The costs for these changes are the responsibility of your employer. Although similarly available to help keep those disadvantaged by their condition in employment, the government access to work scheme does not cover anything considered a reasonable adjustment, and is instead solely intended for practical support with your work such as lip readers, note takers, coaches or counsellors, or adaptations to a vehicle.
An individual can apply for an access to work grant by clicking here.
Some examples of reasonable adjustments might be:
For attention and impulsivity
a private office or quieter location, flexible working hours, noise-cancelling headphones, more regular supervision, or removal of distractions from the immediate environment such as moving a printer or radio.
For hyperactivity or restlessness
Structured breaks, more breaks in meetings, setting of tasks where there is a more immediate deadline, or flexible working environments – an ability to use spare desks, work from home, or other locations if suitable.
For disorganisation, poor time management and memory issues
provision of alarms and regular reminders of deadlines, structured notes provided in written and/or verbal form, meeting agendas ahead of time, regular management supervision with frequent feedback, delegation of tedious tasks, incentive and/or reward systems, regularly introducing change or new challenges, or the breaking down of targets and goals into smaller and more achievable steps.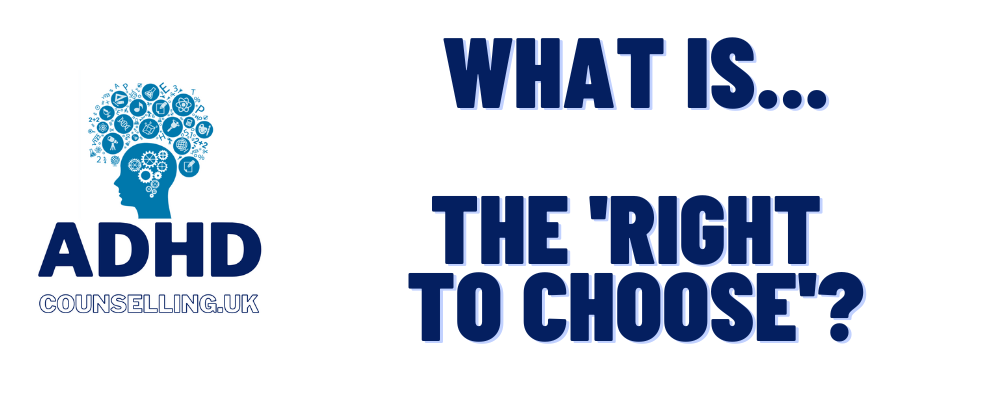 ---

If you're registered with a GP in England and you are referred to a consultant or specialist mental health service for an ADHD assessment, you have the legal right to choose the provider, as long as the organisation is providing that service in another part of the country.
Practically, what this means is that if you're faced with a long waiting list following a GP referral, then doing a little bit of leg work to find a provider yourself can significantly reduce the time you have to wait.
The stages of using the right to choose system are as follows:
Meet with your GP to discuss your ADHD. A referral is made.
Your GP will advise of the approximate waiting time.
You contact one of the Right to Choose providers, who should advise you of the approximate waiting time, and provide you with:

An Adult Self-Report Scale symptom checklist, also known as a ASRS form.
Advice of how to complete, or a template, for a letter addressed to your GP instructing them to refer your care to your chosen Right to Choose provider.

Take those forms to your GP, instructing them to make the referral.
The GP then needs to send the following to the provider:

A covering letter stating a referral for you to your chosen provider for an AHDH assessment under NHS Right to Choose legislation.

This letter should include you're your name and email address.

A medical summary
The completed ASRS form.

The provider then contacts you in due course.
Providers of ADHD assessments under the Right to Choose include: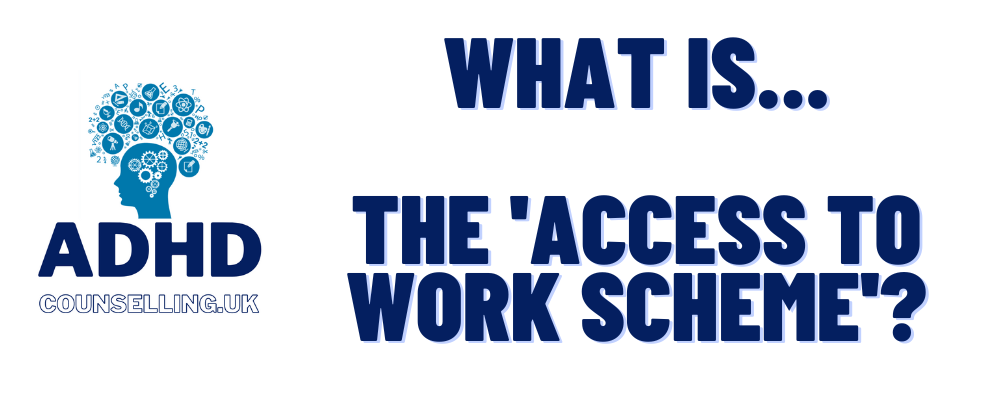 ---
Access to Work is a government scheme which provides financial support for people with physical or mental health conditions, to enable them to take up or stay in work. This support can be up to £62,900 per year.
As well as being available for those with ADHD, the Access to Work scheme is open to all to apply, whether you are in full or part time employment, or even if you are currently unemployed. You do not need to have a formal diagnosis of ADHD to apply for ADHD support.
Grants issued do not need to be repaid, and do not affect any other benefits you might receive.
These grants can be used for practical support such as:
Coaching, counselling or in-work support
Adaptive or specialist equipment, including screen readers.
An interpreter or note-taker to assist with meetings or interviews.
Noise-cancelling headphones
With support accessible for a period of three years before it is reviewed.
Additionally, the Access to Work scheme offers help to develop support plans in the workplace, including:
Providing additional training
Arranging extra time to complete tasks
Providing a mentor or ADHD coach
Arranging flexible working patterns
Applications for the programme can be made at https://www.gov.uk/access-to-work.
Please note: ADHD Counselling UK earns a small commission from sales through affiliate links. This helps pay for the running of the website.
Help for Women with ADHD: My Simple Strategies for Conquering Chaos by Joan Wilder
Better Late Than Never: Understand, Survive and Thrive a Midlife Diagnosis of ADHD by Emma Mahony
---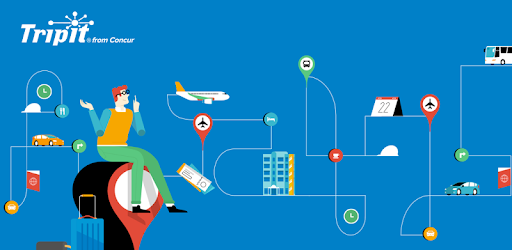 Please note: this is not an advert, nor do ADHD Counselling UK act as an affiliate or earn commissions from use of TripIt.
Anxiety about travel is a hallmark of ADHD - the unfamiliar environments, the planning, and the travel can be extremely overwhelming.
TripIt is a user-friendly app that does the organising for you. Either manually enter your plans through their interface, or simply forward your booking confirmation emails and it appears in the app's intinery.
TripIt is available for Android and Apple devices from TripIt - Travel Planner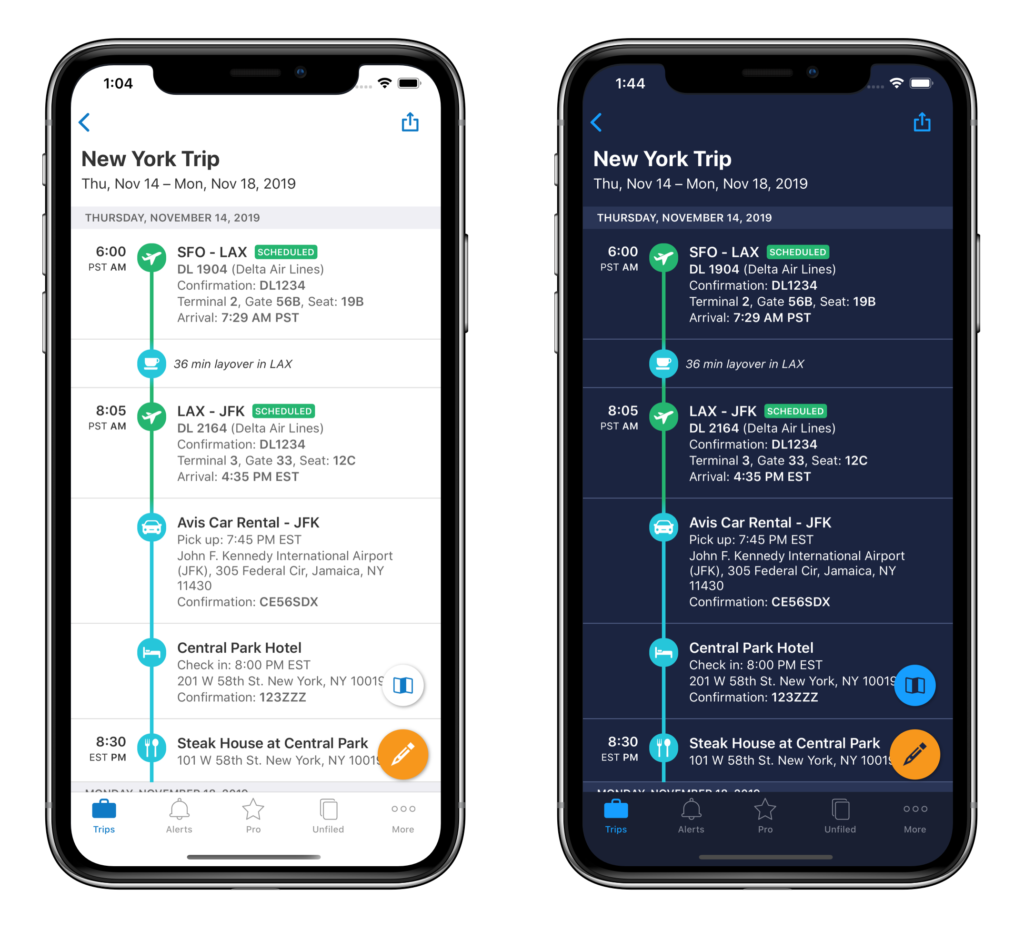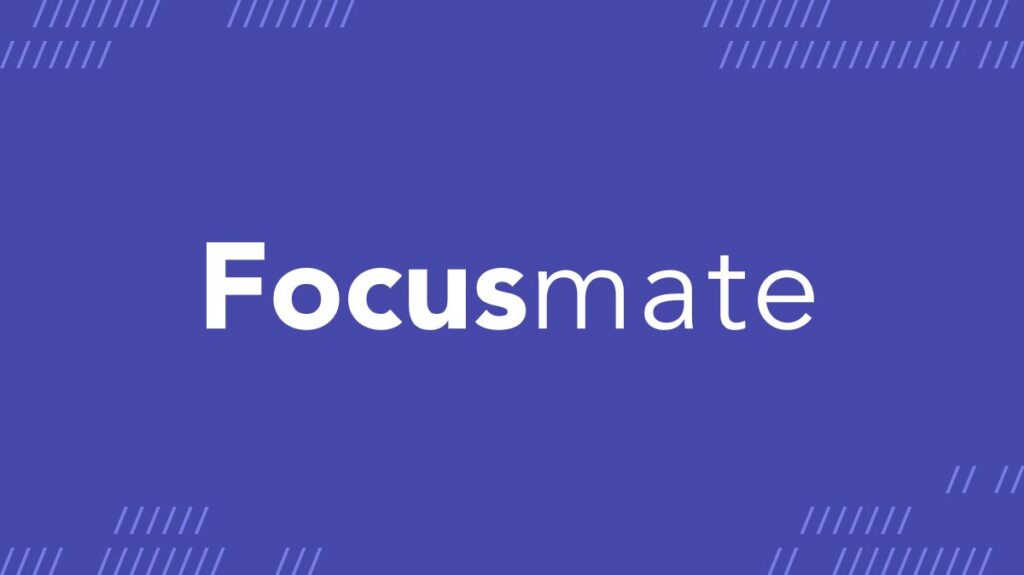 Please note: this is not an advert, nor do ADHD Counselling UK act as an affiliate or earn commissions from use of Focusmate.
Distraction and ADHD go hand-in-hand. It's there in the name.
Focusmate changes the way you work by connecting you to other professionals who have committed to being accountable for finishing their most important work.
You choose a time to work, and Focusmate pairs you with an accountability partner for a live, virtual coworking session that will keep you on task.
You can use Focusmate for three sessions a month for free, or for an unlimited number of sessions for just $5 a month.
White (or background) noise is a proven ADHD aide - not just for studying or concentration, but to help silence the part of the brain which constantly needs to be 'doing' and is thought to stimulate dopamine production. Based in Optimal Stimulation Theory, there are other types of 'noise' and colour references, such as pink, brown, red or black - the differences between them are not always clear, but they refer to differences in frequency and bandwidth.
The response to these noises in the brain is a process known as stochastic resonance, defined as "the statistical phenomena where signals that are normally too weak to be detected become detectable when a random (stochastic) noise is added."
In simple terms, the level of activity in the brain required for focus in ADHD people may be too weak, and adding in a background noise stimulates activity that can aid focus.
---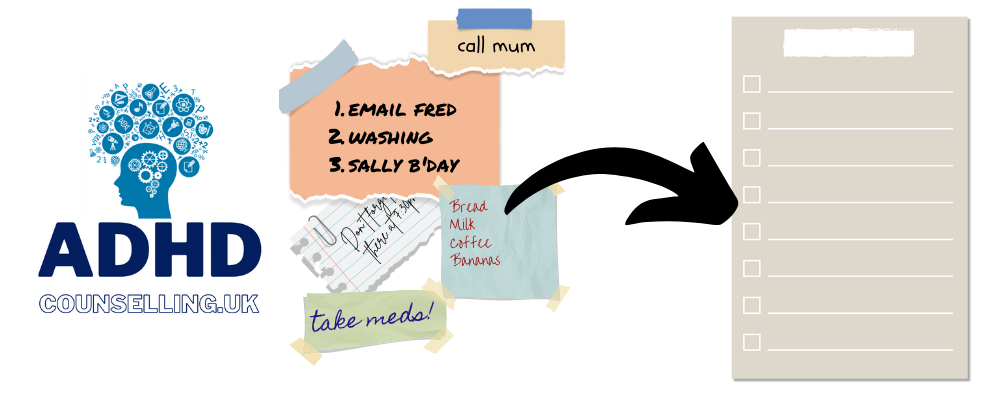 To-do lists are one of the most common solutions presented to ADHD-ers, and one of the most frustrating. The issue is perhaps not the advice or the tool itself, but perhaps an explanation of how to best use it.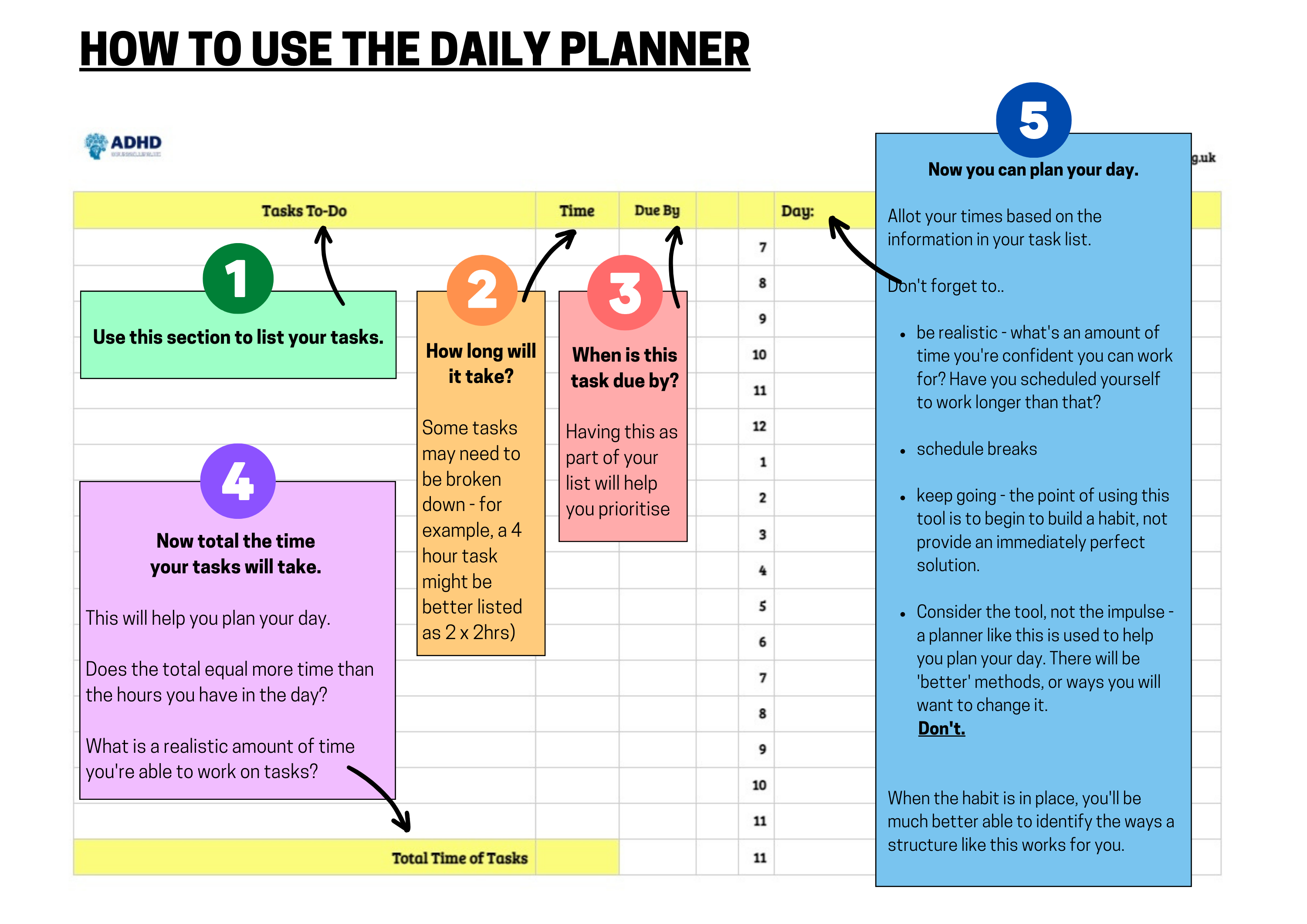 Click here to download To-Do List Template (PDF)
Please note: part of the way these tools work is when they become habitual. This list needs to be completed each day, including at the weekend. A good tip is to set a daily alarm in your phone, usually for just before you go to bed. 
1. In the left column of the form, under 'Task List', write down everything you can think of which needs to be done the next day, in no specific order.
2. Under the next column, 'How long will it take?', write how long you think each task in your list will take to complete.
3. Now go to the end of your list, and add up all the time values. The answer to this question will help you set up the rest of your day.
(a) ask yourself how many hours you have today to complete tasks. Because you're (likely) ADHD, then ask yourself a supplemental question - how often have I actually worked solely on the things I have to do for >INSERT HOURS HERE< before? You may have given yourself 9 hours. Have you done 9 hours concentrated work before? Now, give yourself a realistic number. (b) if your answer to the number of hours you have available is less than the total of your activities, then good news! (c) if the total times of your activities is greater than your available or capable time, then this marks a typical time an ADHD person would typically enter into a state of overwhelm and condemn themselves to failure. This is why we have the next column. example: on Saturday, I have approximately 6 hours (a) available, and (b) an amount of time I can reasonably expect myself to work in an organised, focussed way. I wrote out all the things I wanted to do that day, assigned time values, and the sum total was 12 hours of activity. So, I began to prioritise.
4. Prioritise: this list needs to be completed every day, at the same time. Just before bed (so it's not on your mind to remember for the next day) is best practice.
The Feelings Wheel
Created by psychotherapist Dr Gloria Wilcox, The Feelings Wheel is designed to help people develop language around feelings and emotions, starting with the more basic (the inner circle) and developing into the outer circles.