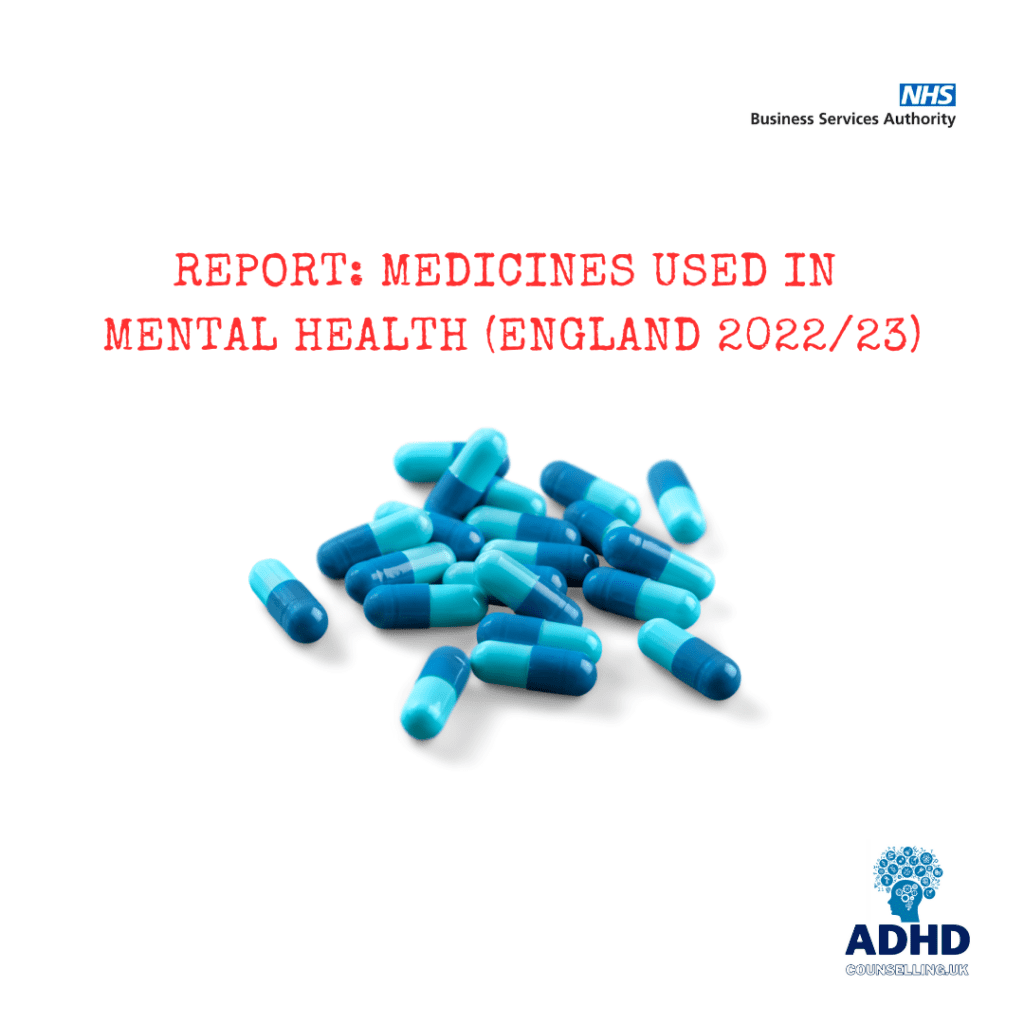 The NHS Business Services Authority have released their yearly report on medicines used in mental health in England in the 2022/23 financial year.
Key Information:
There were 86 million antidepressant items prescribed in 2022/23, to an estimated 8.6 million identified patients.
This was an increase of around 2%, or 200,000 more identified patients than 2021/22.
Prescribing of Central Nervous System (CNS) stimulants and drugs for ADHD increased by 32% in adults over 18 and 12% in children aged 17 and under. 2022/23 was the first time that more adult patients have been prescribed drugs from this section than child patients since 2015, when the Medicines Used in Mental Health records date back to.
CNS stimulants and drugs for ADHD was the only BNF section with more identified patients who are male than identified patients who are female.